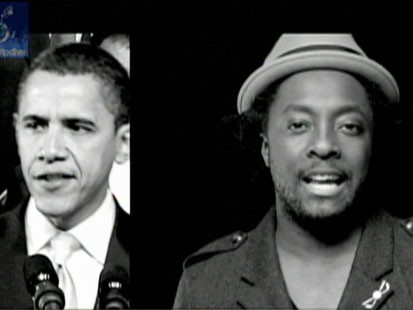 I've never had a lot of fondness for will.i.am or his work with the Black Eyed Peas. But he, and filmmaker Jesse Dylan, have quite possibly made the best political ad in the history of politics.
And it's not actually a political ad. As far as I can tell, there is no intent here to raise money for Barack Obama's campaign. It's a pure tribute to one man's eloquent words and inspiration.
Works for me.
You can see a full-size high quality version of the video, and see a list of performers, at
this website
.