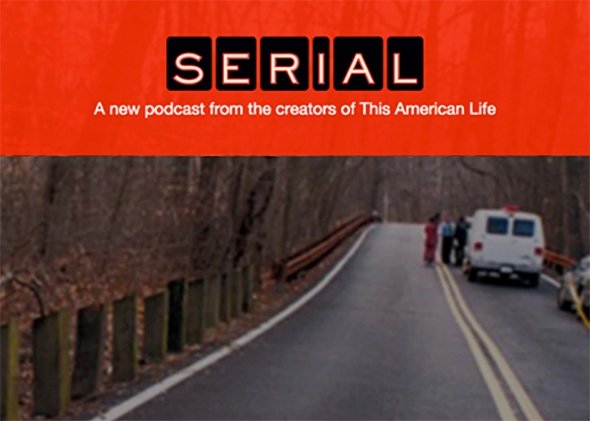 I'm not listening to
Serial
.
I'm a voracious podcast listener.
This American Life
,
Snap Judgment
,
Too Beautiful to Live
,
Nightvale Radio
, loads of NPR podcasts. I'm the key demographic for this show.
Except I won't listen to it.
It's about a murder, as I understand it. Someone murdered someone - or maybe he did, maybe he didn't. The show digs through the evidence, interviews witnesses, and considers whether the person actually committed the crime. It's supposed to be riveting. It's supposed to be great radio. It's supposed to be a revolutionary way of using the medium.
I can't listen to it.
I've been there, you see. I've sat in a courtroom while the prosecution presented the autopsy pictures of my brother; described the wounds that were inflicted on his body; described how he died.
I've been there in the courtroom when the defense tried to challenge evidence, cast doubt as to the real killer, declared the fine character of the man accused of killing my brother.
That's just me. I don't read murder mysteries. I don't watch movies like Pulp Fiction that glorify killing and treat dead bodies like punch lines.
Interestingly,
This American Life did an episode
about this tendency, about how the families of murder victims end up hyper-sensitive to popular culture with references to murder. I never forgot that episode, because it nails it perfectly. Not all survivors of murder feel this way. But many of us do.
I wish nothing but the best for Serial and I hope it has a long and successful future. But I hope the next story is about robbing a bank. Or kidnapping a pig. Or stealing a piece of art. I don't want to hear about murders presented for entertainment, no matter how seriously the subject is taken. I can't be entertained by it, and I'm not the only one.